Signal identification is the detection of new and unsuspected potential safety concerns. The information below describes how signal identification works.
1. Signal identification detects unexpected, higher numbers of health outcomes
These methods work by screening numerous health outcomes that occur after exposure to a medical product.
2. A clinical review and/or epidemiology safety study follows signal identification
This clinical review or safety study should target the specific health outcome of interest.
The United States Food and Drug Administration Amendments Act of 2007 mandates signal identification in the Sentinel System (Federal Food, Drug, and Cosmetic Act Section 505(k)(3)(C)(i)(3)(cc) (21 U.S.C. 355(k)(3)(C)(i)(III)(cc))). This mandate requires FDA to create a system to identify:
Adverse events
Potential medical product safety signals
Overview of Signal Identification Techniques Utilized by the Sentinel System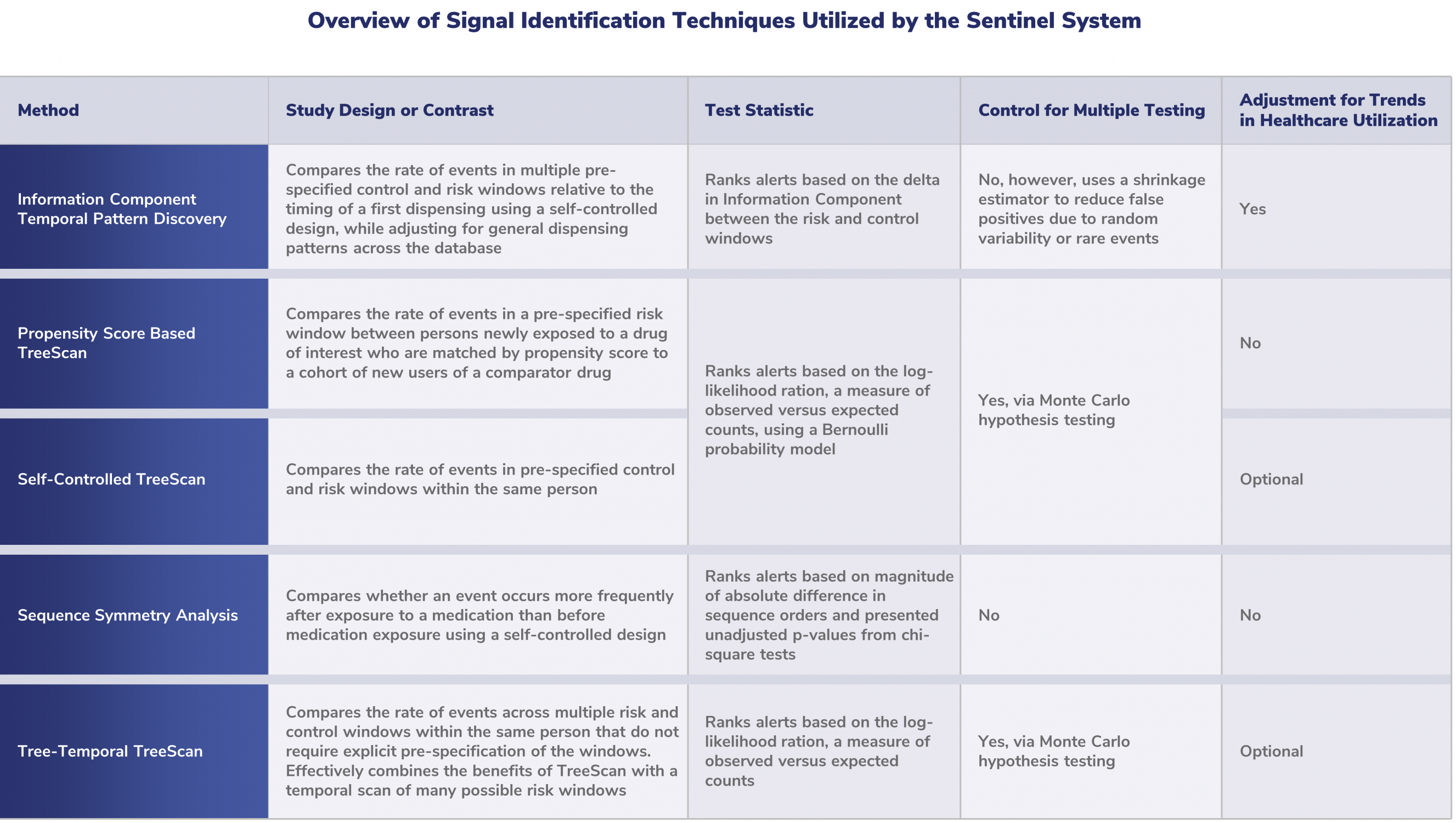 Want to learn more about signal identification? Visit the Resources page for more materials on these methods.